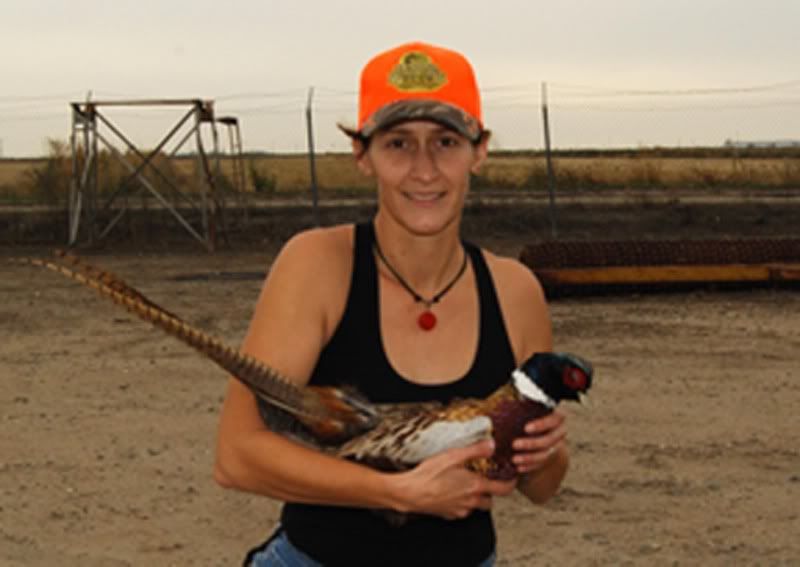 The boyfriend and I weren't hunting on Saturday for some reason, so we found ourselves at our local farmer's market, perusing the area's winter produce. I spotted some sweet potatoes and it came to me in a rush - something to do with that pheasant I got back on the opener in November!

I have this old recipe for a chicken-peanut stew that I just love, and it works really well for pheasant too. (Perversely, I adapted it from a recipe in a vegetarian cookbook that I accidentally bought.) It's West African, so it combines sweet and spicy flavors: sweet potatoes, tomato juice, apple juice, peanut butter, ginger and chili, among other ingredients. It is rich and somehow especially delicious on a gray winter day. Done right, it's so juicy that you must have something like cornbread to sop it up. Sooooo good!

You can cook it in a Dutch oven or a Crock-Pot, depending on how long you want your house to smell heavenly and how much you want your neighbors to drop in hoping it's dinner time. If you use the Dutch oven, it's a one-pot dish.

We had it last night - with the pheasant pictured above - and it was fantastic.

Some notes about the ingredients: I'm a purist, so I like to use natural peanut butter - just peanuts, oil and salt. But I resist the urge to buy "fresh tomatoes" at the grocery store this time of year because they're junk. You're much better off with canned - if you want flavor, that is.

When you run out of pheasant, you can try this with six chicken thighs for a higher-fat, but also ridiculously delicious meal.

And remember: All amounts are estimates. Don't get obsessed with exact measurements. If the end product is juicy and tastes and smells wonderful, you've done it right.

Click on the image below for a printable version of the recipe, and enjoy!


© Holly A. Heyser 2008